Our Services

Find Loan Products We Offer

Whether you're buying your first home or your dream home, we have a mortgage solution for you. Get your custom rate quote today.
Get Pre qualified Now

We're committed to helping you refinance with the lowest rates and fees in the industry today. Check out our Low Rates, Calculate your Payment, or Start the Process Today!
Learn More

Our Secure Application takes about 12 minutes to complete, and is required for a "Pre-Approval." You will be contacted once your application is submitted. Submit your Application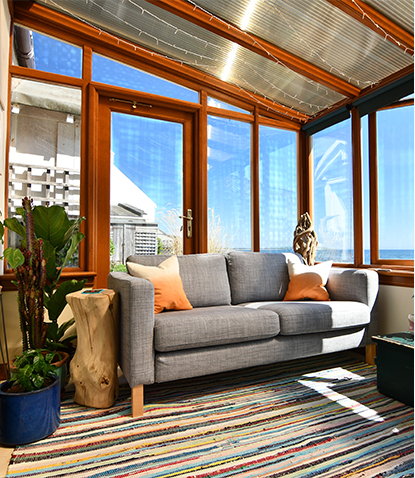 Welcome to All Tech Mortgage Inc. a trusted mortgage source based in Lakewood, Washington, serving all of Washington State since 1996.
My name is Kevin Tinsley and I've been assisting Northwest Homeowners purchase or refinance homes since 1996. I specialize in Conventional, VA and FHA home loans in Washington State. From your initial call or email, you will work with me throughout the entire mortgage process. From Pre-approval to Closing, I handle all the details. Feel free to reach out and schedule a meeting to discuss your buying or refinancing plans. This step can also be done over the phone, in person,email or text. I welcome the opportunity to help with your financing needs and think you will be pleasantly supprised by our agreesive pricing, speed and overall efficiency.

Kevin Tinsley NMLS ID108542
WHAT PEOPLE SAY

Some of our Awesome Testimonials
Awesome! Both checks went through on the credit card and the truck! Car is paid off too. Thanks again for them along the process so simple for us!
Awesome! Both checks went through on the credit card and the truck! Car is paid off too. Thanks again for them along the process so simple for us!
Our family certainly appreciates all the time, effort and work that went into making this happen for us. We are loving our new home so much, and we look forward to all the great memories that we will be making there. We are certainly going to recommend the both of you if we have any folks that are in need of realtor in this area, or a mortgage lender. You have been so wonderful to work with. And Kevin, that sounds great about letting us know if the VA Streamline Refiance will be a good option in the future if the rates move down. I hope that you both have a beautiful day!! All the best,
Kevin, Thank you so very much for walking us through our mortgage process! You are the best!!
Josh & Christine
Auburn, WA
Kevin, I wanted to say a great big "THANK YOU" . I have owned 2 homes in the past and never have I dealt with such an amazing and efficient loan officer. I was told what would happen, when it would happen and everything to expect. I met with Kevin once, that was it! The phone calls numbered 3, the emails numbered 5 then the loan was issued. The entire process took about 2 weeks, we spent more time waiting for the closing than we did acquiring the loan. I've tried to purchase homes in the past in Washington state only to be met with disappointment and frustration; Kevin cut through all of that in a matter of weeks and got me a home loan in the perfect City that I wanted, a condo right by the water. I couldn't have asked for anything more again thank you.
Kevin impressed me with his expertise, customer service and his ability to save me a lot of money. Kevin saved me thousands of dollars compared to what other lenders/brokers quoted me. Kevin is truly independent and he shopped my VA IRRRL around and found me a deal. I am a loyal USAA customer and was surprised at how much more they were going to cost me over Kevin. You owe it to yourself to give Kevin a chance to provide you a quote. Kevin was also able to work with me remotely as I was away from Washington for most of the refi process. Thank you Kevin! Sincerely, David Sperry
Hi Kevin, Thank you so very much for your work on our loan. You were great to work with, keeping us informed all along the way, and in every instance meeting or beating expectations for when one step or another would be taken or completed, and responding quickly to every question we posed. You are the best example of how clients want to be treated, and you made Jim and I feel taken care of throughout the process. Thank you. We enjoyed some champagne last night celebrating this momentous occasion - cheers to you!
This was my wife and I's first time buying a house and it is a very nerve wracking experience. Because we didn't know what we didn't know, we initially opted to go with a bigger name in the industry. But upon guidance from friends and family we looked around and saw the extremely competitive rates from Kevin at VAHomeLoans.com - All Tech Mortgage Inc. My initial thoughts were "its too good to be true." So like everything else I buy, I started to research and try and find reviews. I looked all over and only found a small handful of reviews; some on his website and a couple on other review sites here and there. Although every review was glowing and nothing but great things to say I was still struggling with the fact that I couldn't find large numbers of reviews. I called Kevin to ask some questions and to get a feel for how "on it" he was and was immediately impressed. I remember hanging up the phone and saying to myself "this guy is good." Long story short, we chose Kevin and have had no regrets. He was a dream to work with and was always extremely proactive. There was never a single time where we had to ask him for an update, he always beat us to the punch. His response times were also phenomenal, no matter the day of the week or time of night, I always got a response within a few minutes. He was also able to close us 10 days ahead of our proposed date. I really hope with this review that I can help assure you that Kevin is indeed legitimate and that you have nothing to worry about with going with a smaller, lesser known entity. He exceeded all our expectations and has our full recommendation
Kevin, four years ago I contacted you for help in paying off my mortgage on a new house early. I had a 30 year mortgage with 29 years remaining to pay. The local credit union I belonged to for nearly 50 years and their mortgage rep told me "you qualify for nothing". You managed to get me into a 15 year refinance loan at an attractive rate and suggested if I could to make extra principal payments. With hard work and sacrifices I recently received a letter from my mortgage company that my loan has been paid in full. Bottom line, thanks to you I paid off a new house in a total of 5 years and am a debt free senior citizen.
Kevin is one of the smartest guys I have ever met and feel very lucky to have had the fortune of using Alltech. As a first time home buyer, I had a million questions and concerns and Kevin handled each one of them courteously and professionally. We highly recommend Kevin Tinsley and Alltech...we are forever grateful for their services!
Let's get your pre-approved today!
Your Testimonial is Next!
Lakewood, WA